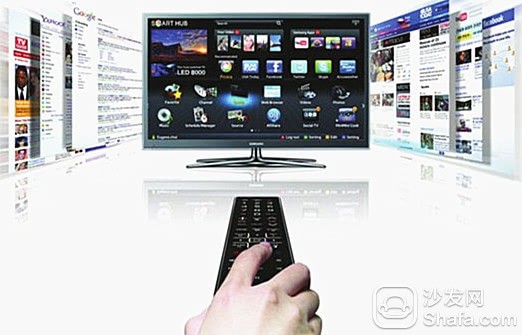 Internet TV was doomed to be no longer calm in 2015 after experiencing the first round of the old and new brands' branding. LeTV and Xiaomi like to open a hole, so that all soldiers and horses influx into this market. At the beginning of the new year, virtual operator Dr. Peng announced the launch of its own-brand TV. Tencent began to cooperate with Hisense. With the emergence of new competitors, the 2015 competition will become more intense.
Fierce competition also stems from the saturation of the market. In 2015, the growth rate of the Chinese TV market will slow down, even slightly. According to the forecast of AVC, the retail volume of the color TV market this year will reach 44.1 million units, down 1.1% year-on-year, and retail sales will be 137.1 billion yuan, down 6.2% year-on-year.
What changes will happen to the TV market without increments? First, from the above data, the decline in retail sales indicates that the price war between brands will continue. Second, the original pattern of TV brands will be broken and reshuffled. In addition, the market will enter a long-term stock market in the future. In addition to the in-depth intelligence of TV products, the new and old brands will pay more attention to vertical integration, and platform models will emerge, including O2O, user ecosystem, experiential marketing, and big data. The operational marketing model will have profound changes.
A shuffle: TOP 6 pattern will be broken by the impact of traditional TV brands

The saturation of the television market has also accelerated the competition between old and new brands. According to relevant data, by the end of 2014, the total number of smart TVs in China was 31.10 million. Among them, Hisense 8 million, TCL650 million, Skyworth 6.3 million, Changhong 4.5 million, Konka 4 million, Haier close to 4 million, LeTV 1.5 million, millet 300,000. According to LeTV's plan, sales will reach 4 million units in 2015. Therefore, the TOP 6 format of TV brands may be broken and the industry concentration will be further improved.

The new brand landscape will present a shovel-shaped structure. For traditional TV brand companies, 2015 is a placeholder year, and the pressure comes not only from internet brands but also from foreign brands.

Two build a platform war

Although LeTV's "hardware + software + platform + content" model was questioned by Xiaomi, it was called an inexhaustible closed model. However, the "platform model" is being copied by major television brands and it has begun to actively enclose. For example, TCL began to adjust its business structure at the beginning of the year, from the original product business areas, to increase service business areas, venture capital and investment industries. TCL represents a one-stop solution that will provide users with product experience, payment, logistics, and value-added services.

A niche platform based on TV applications will begin to emerge. The most typical is Hisense's cooperation with 11 video companies in March last year. Hisense initially wanted to become a TV content platform provider and aggregated the content of these video companies into Hisense TV platform. However, this model is accompanied by SARFT's form of Internet TV. Strict supervision ended. Although color TV companies cannot form direct cooperation with video sites, TV games and educational applications following video will appear on TV platforms. For example, Hisense began to cooperate with Tencent Games in depth. This year, TV companies will continue to cooperate with numerous game companies to create a game platform on TV.

With the rapid development of Internet tools, the traditional upstream and downstream models built on the hardware of TVs will also be transformed into platform models. In 2015, after the construction of smart logistics, big data, O2O and financial platforms entered the fast lane, a comprehensive platform including simultaneous support of sales, logistics and finance emerged. Each company will gradually open the platform to social third-party enterprises. . Therefore, 2015 will be the platform for the television industry to shape the year.

Three licensees' right to speak will expand contentless licensees and begin to grab the market

SARFT reaffirmed the "Seventh article" last year, and after strict supervision of the Internet TV industry, the seven major licensees who have mastered Internet TV tokens have increased their right to speak.

Among the 7 major Internet TV licensees, CNTV, Shanghai BesTV, and Hangzhou Huashi have content and licenses, and all major TV brands are competing with each other. The licensee's dark horse mango TV was even more Many TV manufacturers such as TCL and Samsung have cooperated to grab the TV market. Even CIBN and Southern Media, which have no content, have begun to step up their efforts. Last year, CIBN established a joint venture with Youku.

Licensors will be the targets of all stars this year. Whether it is the establishment of a joint venture company or the division of profits, it will ultimately be its presence.

Four profit models established: advertising, games will gain

Without an incremental TV market, TV brands have turned their attention to profitable models outside of the hardware. The advantage of television lies in playing attractive video content through large-screen, high-definition technologies. The business model of video on TV has already begun to appear in the beginning of last year and began to force this year. LeTV's profit model is advertising, user renewals, and on-demand. The cooperation between TCL and iQIYI and Mango TV is mainly on advertising and on-demand fees. In addition, TCL also cooperates with related theaters, and users can watch videos synchronized with the cinema. In order to stimulate the user's on-demand volume, TCL has adopted the "user clicks on ads to earn gold coins" free of charge to watch the content of the way, which allows TCL to quickly obtain with the video company in the advertising division.

In addition, in 2015, the industry was known as the first year of TV games. More TV brands without content resources believe that game purchase props and other methods are more likely to gain revenue. This year we will see the emergence of different game content and profit models for televisions.

Five Hardware: Quantum Dots, Curved TVs, Thinnest TVs, Fastest 64-bit TVs, etc.

At the just-concluded CES show, including Samsung, Hisense, Changhong, and Haier, Quantum-dot TV has been released. This quantum dot-dot TV that has exceeded 100% color gamut will become the mainstream of TV brand promotion this year.

According to AVC forecast data, in 2015, surface TV sales will reach 1.5 million units with a penetration rate of 3%; OLED TV sales will reach 100,000 units with a penetration rate of 0.2%; sales of wide-gamut TVs will be It will reach 3.2 million units with a penetration rate of 7%; ultra-thin TV sales will reach 1 million units with a penetration rate of 2%.

In addition, TV will develop to a larger size. Large-screen LCD TVs between 55 inches and 85 inches will become mainstream in the living room TV this year. With the launch of ultra-thin TVs by LG and Sony in the beginning of the year, ultra-thin TVs with a thickness of less than 7.5mm are expected to exceed one million units.

The current IT trend of TV is becoming more and more obvious. Each TV brand has begun to upgrade its hardware performance. The fastest 64-bit chip processor TV will also become the main force of TV new products this year.

Six software and applications: the game will increase the horsepower

In 2015, intelligence will accelerate the upgrade iteration of TV. One is that television will become smarter and companies will begin to use cloud computing and big data to accurately analyze user behavior habits, including automatic search and interaction. The second is ease of use. Last year, each brand began to "subtract", through a more streamlined menu, remote control, and began to use the control of voice recognition, touch, etc., UI interface is also more simple. Third, games and education will become the main application of another TV following last year's video. Fourth, the application of the scene, for example, video shopping will develop this year, at this year's CES show, TCL launched a video-based interactive, shopping and other applications, and said it will be presented in 2015 new products.

As a carrier for home Internet centers, more companies, including Xiaomi, began to think of TV as a home control center, and applications based on family members will also emerge. For example, TV can detect the power consumption of household appliances.

Seven channels: 020 and mobile acceleration

Traditional TV brands have begun to integrate online with offline channels, including self-built boutiques. For example, Skyworth plans to combine more than 4,000 community stores online and offline with its official website at this year's official website, and Haier will use O2O that has established a third-party logistics platform to cover the third and fourth-tier markets. This is also an important strategy for the transformation of traditional industries into the Internet.

At the same time, traditional TVs have accelerated their breakthroughs in online scale through the new TV brand built last year online. AVC expects that TV will exceed 10 million online in 2015. The proportion of TV brands online will exceed 15%-20%.

The mobile Internet also opens new windows for e-commerce. The mobile terminal will bring new consumption increments in the third, fourth, fifth and sixth line markets, while the consumer groups in the first and second tier cities will also migrate from the PC to the mobile. With the improvement and convenience of the payment system in 2015 and the enhancement of the mobile-end interactive experience, the proportion of mobile devices in the mobile TV industry will increase from 19% in 2014 to 40% in 2015. By 2016, it will achieve counterattacks and surpass the pc side. At present, the proportion of mobile TV companies has reached 40%.

Recommended installation sofa butler, download address: http://app.shafa.com/