Several departments in the United States are launching the "Joint Design for Advanced Computing Solutions for Cancer" (JDACS4C) project, which seeks to advance anticancer research using deep learning techniques. The foreign media recently published a paper on this project.
Rick Stevens said that by the second quarter of 2017, the first results of the "Joint Design for Advanced Computing Solutions for Cancer" (JDACS4C) will be announced. He is responsible for one of the three pilot projects of JDACS4C. These projects have received funding from the US Department of Energy to try to use deep learning techniques to engage in "anti-cancer wars", not only to promote cancer research and treatment, but also to develop deep learning capabilities and infrastructure to advance the application of billions of secondary computers. .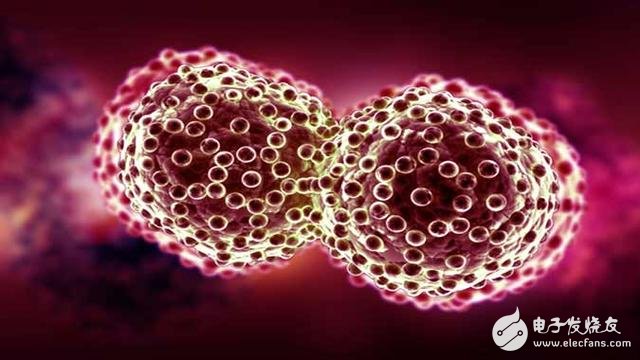 In all respects, the US anti-cancer war and precision medical plan (PMI) have great goals. The past anti-cancer war project was not very effective, but it does not mean that no results have been achieved. The current outlook looks better. Advances in biomedical science and the next generation of advanced computers have become powerful enabling devices. The rise of deep learning technology has driven data-driven science, which is why many people are optimistic.
JDACS4C's three pilot projects cover research from molecular science to demography and support for the Cancer Distributed Learning Environment (CANDLE). The goal of these projects is to "provide research information on scalable machine learning tools; develop deep learning, simulation and analysis techniques to reduce problem-solving time; and provide a reference for the design of future computing solutions." The ultimate hope is to "effectively use growing, increasingly diverse cancer-related data, build predictive models, provide a better understanding of the disease, provide guidance for individual patient treatment outcomes, and support medical decisions to build cancer research for many years to come. New paradigm."
These goals are very ambitious. However, the origins of JDACS4C are somewhat complicated. This can be attributed to the PMI project, the Cancer Research Month of the American Cancer Institute (NCI), and to the US Strategic Computing Project (NSCI). Stevens said that the discussion on launching JDACS4C began a few years ago, and the first round of funding began in August this year.
The following is a brief introduction of the three pilot projects:
1. RAS molecular project. The project plans to develop new calculation methods to support the research already carried out in current RAS operations. The ultimate goal is to enhance understanding of RAS genes and related signaling pathways in cancer, and to find new therapeutic targets in the RAS protein membrane signaling complex.
2. Preclinical screening. The project will develop "machine learning, large-scale data and predictive models" based on experimental biological data. The idea is to create a feedback loop that allows the experimental model to guide the design of the computational model. These predictive models may point to new targets in cancer and help find new treatments.
3. Population model. The project plans to develop a scalable framework that effectively summarizes, summarizes, and classifies the medical records of cancer patients. Such engines are very powerful in many aspects of health care, including data distribution, cost control, and research.
JDACS4C requires multi-sectoral involvement. The US Cancer Institute's participating departments include the Center for Biomedical Information and Information Technology, the Department of Cancer Therapy and Diagnostics, the Department of Cancer Control and Crowd Science, and the Frederick National Laboratory for Cancer Research. The US Department of Energy's four national laboratories also participated in the project, including the Argonne National Laboratory, the Oak Ridge National Laboratory, the Lawrence Livermore National Laboratory, and the Los Alamos National Laboratory.
Stephens said that when the projects came together, "we realized that each project requires deep learning technology, but it has different ways of using it. So the idea here is that we need to cooperate to develop the software environment and network topology, and Everything else is needed so that it doesn't repeat the work." The researchers defined key indicators to "solve deep learning problems related to different sub-problems of cancer".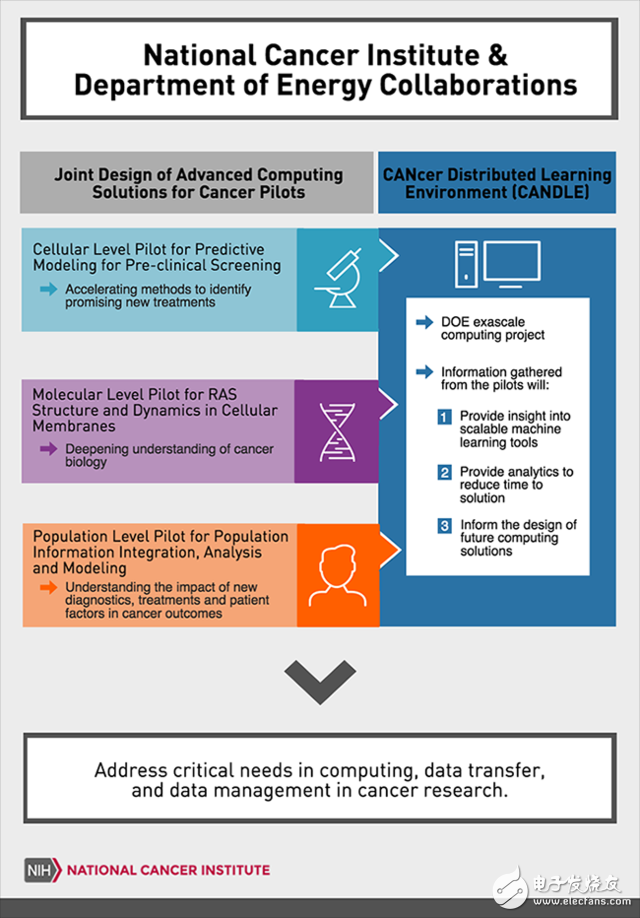 The first step is to attract the participation of suppliers. Stephens said that this is not difficult, because all HPC (high performance PC) suppliers have developed a positive deep learning development roadmap. Most manufacturers believe that the JDACS4C pilot project is a good opportunity to learn and improve. Currently, JDACS4C partners include Intel, Cray, NVIDIA and IBM.
Stephens said: "All DGX-1 supercomputers, as well as NVIDIA, have optimized most common frameworks for different GPUs. DGX-1 is like a common appliance, we developed and run on top of DGX-1. Everything can be easily distributed. Intel has its own big plans, but it hasn't all been announced. I can say that we are working with all the appropriate departments of Intel." Stephens is a researcher at Argonne National Laboratory. Responsible for the preclinical screening program.
Intel's recent moves in the field of deep learning are frequent. Intel acquired the deep learning platform Nervana and has recently released further plans. Stephens said: "They are discussing a new version of Knights X, which is optimized for machine learning. On their roadmap, Knights Mill is the first such version." At the recent SC16 Supercomputing Conference, Intel A deep learning reasoning acceleration card has also been introduced, the hardware of which is based on FPGA, and the software is a neural network acceleration solution. Stephens said that similar to NVIDIA, Intel should develop a common equipment strategy.
At the same time, Google (microblogging), Microsoft and Facebook have also done a lot of work on the deep learning framework. Stephens said: "We are evaluating which framework is best suited to solve our problems. We are working with suppliers to optimize from hardware. We are also working with Livermore Labs, and their internal projects include development. Extended artificial neural network framework LBANN."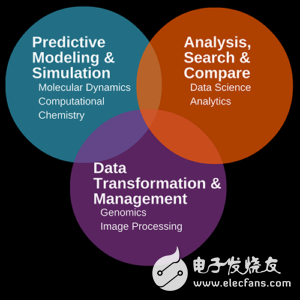 The JDACS4C's plan is to make the development of the model independent of the deep learning framework. If the frame is replaced, the JDACS4C does not have to adjust the model. In the field of deep learning, this is a very common method of setting up a script layer for model expression. Stephens said: "We are working with academia and NVIDIA to develop a workflow engine at the top level. We have developed a layered architecture that involves collaboration with different organizations in the deep learning arena."
"Interestingly, vendors of next-generation platforms are embracing architectural concepts and features to accelerate the development of machine learning." He pointed out that market pressures and deep learning relative to the rapid development of traditional high-performance PCs are driving suppliers to this. Development in one direction.
Currently, the JDACS4C pilot project is still in its infancy, but the project is expected to be very high. Stephens pointed out that the American Cancer Institute and the US Department of Energy are gaining capabilities that are not yet available. "The American Cancer Institute lacks mathematicians and computer scientists, and the US Department of Energy has such talent. In addition, they do not have high-performance computers. Currently, our Department of Energy has access to experimental data, experimental facilities, and public databases."
Pcb Mounted Speaker ,Round Speaker With Pin,Min Pcb Mounted Speaker,Speaker For Voice Broadcast
Jiangsu Huawha Electronices Co.,Ltd , https://www.hnbuzzer.com