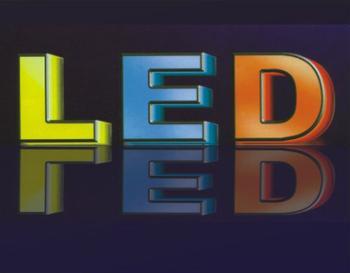 For many days of continuous rain, Chongqing in January is particularly "wet". Standing in front of the glass window on the 26th floor of the Sheraton International Financial Center, Sheraton Nanbin Road, the whole mountain city is enveloped in a gray mist and fog, making it impossible to see everything in sight.

However, for NVC Lighting Holdings Co., Ltd. and its leader, Wu Changjiang, who work here, they have already adapted to the cold and wet Chongqing winter. This is because this month marks the birthday of the 15th anniversary of NVC Lighting. Two years later, when I met Wu Changjiang again, a red tie and a smirked smile from him seemed to not be able to see a hint of chill.

Compared to the occasional encounter at the West Lake in Huizhou two years ago, in an exclusive interview with this newspaper, Wu Changjiang did not seem to have changed anything. However, when the reporter took over the business card he handed, he discovered that NVC Lighting has It is no longer a local enterprise in Huizhou, and Wu Changjiang's own identity is no longer the chairman and general manager. "President" is his current identity.

Originally, the reporter wanted to use this to explore the "disaster" that was well known in the industry in 2012. However, Wu Changjiang did not want to mention that "memory", but instead focused on NASA's fifteen years of struggle. And on the blueprint for the future of the world's top three lighting.

In the 15 years of history, perhaps only a short moment in the long history, however, for Wu Changjiang, it is a history of development in which opportunities and risks coexist, ideals and struggles coexist.

Recall that at the time of his start-up in Huizhou Xiaojinkou, Wu Changjiang said with a smile that he had shouted the slogan of "Creating a world brand and contending for the first place in the industry." NVC came to this day and has always been creating a world-class brand. On the road to the future, NVC Lighting will also become a respected company.

"Satisfaction with the status quo is not my style, nor is NVC's style!"

Wu Changjiang said that in the process of enterprise development, opportunities and risks always coexist, and as long as it is on the right path, any twists and turns can be overcome and corrected, and it is not satisfied with the status quo that NVC has today. The fundamental cause of scale and a bright future vision lies.

Viewpoints Funds, teams, supply chains, and customers, as long as these four aspects are all done, will certainly succeed.

—Wu Changjiang talks about the standard of success for entrepreneurs Since 2006, Softbank Safari and Goldman Sachs have injected tens of millions of dollars into NVC, making NVC a long-term private enterprise, but a company with multinational capital characteristics. The listing, corporate management, talent introduction, and enterprise development of the company are invaluable.

—Wu Changjiang's views on the operation of capital Entrepreneurs must be careful that the founder must control the company, only the right to distribute dividends to the capital, and not to give too much power.

- Wu Changjiang used his own experience to remind the founder of the company to have control. The core content of the establishment of the "operation center model" was "to allow channel providers to make money". NVC brought a large share of the profits to the channel distributors. The implementation, on the one hand, screened and nurtured a number of high-quality channel providers for NVC. On the other hand, under the dual stimulation of interests and power, it also accelerated the pace of NVC network deployment.

— Wu Changjiang's concrete explanation of the characters when he talks about the "NVC model" Wu Jiangjiang Chongqing Tong Liangren, born in 1965, graduated from Northwestern Polytechnical University and is currently the president of NVC Lighting Holdings Limited. In 1992, "Shi Hai" started its business. In 1998, NVC Lighting Company was established in Huizhou, Guangdong.

From working to self-employment, from OEM to the creation of its own brand, this is the entrepreneurial road that NVC, the president of NVC Lighting, has walked through. At present, NVC Lighting is the largest lighting manufacturer in China.

On May 25, 2012, he resigned as chairman, executive director and chief executive officer of the company and all committees of the board of directors for personal reasons.

On January 11, 2013, NVC Lighting held a meeting of board of directors and operator in Shenzhen. At the meeting, NVC Lighting officially appointed Wu Changjiang as its CEO.

On January 9, 2014, NVC Lighting celebrated its 15th anniversary in Chongqing. Wu Changjiang announced such a high profile to the public that currently NVC has successfully completed the integration of the entire industry chain. The future investment in this part of LED will reach over RMB 1 billion. NVC's goal is to achieve the world's top three lighting, creating a respected company.

Talking about entrepreneurship "The development of NVC is what I painted"

From the establishment of Minghui Electric Company in 1994 to November 13, 1998, NVC Lighting was officially established. By May 2010, NVC was successfully listed on the Hong Kong main board, and by June 2013, NVC Lighting had RMB 8.216 billion. The brand value was selected as the "China's 500 Most Valuable Brands" and ranked first in the industry. It can be said that in the past 15 years, Wu Changjiang and NVC, who was founded by one hand, have experienced many wind and rain.

"Since 1998, we have invested RMB 1 million to make NVC the size of today for 15 years. It can be said that this speed is very fast for many people, but I myself look back at this process. Actually it is very long." Wu Changjiang never concealed his achievements. He admitted that he has been pondering over many years. Since China's reform and opening up, China has had many opportunities, but why did it seize it and other companies? Without grasping, his feeling is that "any success or failure is inevitable."

Wu Changjiang told the reporter that although companies can succeed, the market environment and opportunities are the key factors, but the intrinsic power of core values ​​is the main reason for the success of the company.

"What is NVC's core values? In the past 15 years, we have adhered to a win-win culture, honored integrity, and focused innovation. We are dedicated to being a long-established Chinese people and have become a respected company. These values ​​are not ours. Change will continue to adhere to." Talking about the core concepts of corporate success, Wu Changjiang seems a little excited, he said that NVC lighting is relying on its own unique core values, driven by a strong internal power, step by step to achieve Your own dream.

In addition to its core values, NVC's rise has also led to blueprints and plans as early as inception, and it has been working hard for world brand enterprises.

"The development of NVC is what I painted" and it is by no means "brought by chance"! Wu Changjiang said that NASA's history of development for more than ten years is the basis for change. On the "planning drawings" realized in his mind, NVC will achieve at least over 10 billion yuan in sales in the lighting market.

Talk mode "can not be mode for pursuing mode"

Industry insiders in the lighting industry know that NVC has its own unique and successful marketing model - the brand monopoly model.

In a new Weibo blog recently published by Wu Changjiang, he mentioned that NVC opened stores in Qatar and other Middle Eastern countries and sent them to the NRS. The company will promote this model to better "go global". ".

"There are very few companies that have succeeded in copying other people's business models. Enterprises can't model themselves in pursuit of the model. As the leader of the company, they should do what they want, learn from them, and learn from them in a timely manner." Back 15 In the successful entrepreneurship of the year, Wu Changjiang concluded that under the circumstances that others have not perfected the brand and channel advantages, NVC seized the opportunity to create a brand, unswervingly improved the various parties' systems, and successively led the lighting industry in China. "Brand revolution" and "channel revolution" have become the industry leader.

Nowadays, in the international operation, NVC Lighting insists on promoting "NVC NVC Lighting" independent brand to launch global marketing, and overseas operations pursue the pursuit of localized operation. At the same time, NVC also leverages on sports marketing as an influential promotion. The platform establishes the global brand image of NVC Lighting. At present, NVC has established overseas subsidiaries in Britain and Brazil, and has established operating agencies in more than 40 countries around the world.

Wu Changjiang said that from the moment one did not have one, two did not have the money, and now to the world, to become the industry leader, NVC's secret is to achieve "integration of resources," where "resources" include funds, teams, supply chains and customers. However, as long as these four aspects are all completed, they will certainly succeed.

During the conversation, Wu Changjiang also laughed and said that in addition to funding, the other three areas have done a good job.

"Over the years, NISS wants to do most of the work that is limited by the bottleneck of funds." Wu Changjiang said that he originally introduced investors for development. However, due to lack of experience, he later discovered that things were not so simple and they lost their control over the company. For this reason, when he delivered a speech in many public places in the past two years, he would express a point of view: It is necessary for the founder to control the enterprise. Only the right to distribute capital can be given, and too much power cannot be given.

Talk about risk "can't say there is no risk to do it"

In the process of enterprise development, opportunities and risks always exist at the same time. Risks are controlled and opportunities become more prominent. Conversely, failure to manage risks will affect the normal development of the company. According to Wu Changjiang, as long as you dare to take risks, the greater the risk, the greater the chance. How to control the risks is the key to success.

"On the same thing, entrepreneurs see opportunities, and investors see risks." Wu Changjiang said that entrepreneurs' control of risks must be the same as walking races. They must be both fast and steady. Do not do it if there is a risk.

So now, does NVC have the risk of transforming from traditional lighting to LED lighting? How to control?

"The risk will of course be. Once it is handled well, the risk is still very high, but in the face of the advent of the LED era, we still shouted the slogan of "second venture." In the future, we will be the top three global LED companies." Wu Changjiang said that it now appears that the "second entrepreneurial" effect is still very satisfactory.

According to the NVC Annual Report, NVC's revenue was 3.546 billion yuan in 2012, of which, LED lighting sales was only 200 million yuan, accounting for less than 10% of the company's scale, and by 2013, the LED industry was explosive. Affected by the growth of good news, NVC Lighting's orders in the first quarter exceeded 100 million yuan, and the annual sales ratio of LED products has reached more than 30%.

"In 2014, we expect that the investment in LED will reach more than 1 billion, and the sales will reach over 50% of the whole. It can be said that LED has become the core and focus of NVC's future development." On the morning of January 9th this year, Ray Shishi Lighting held the CQC Product Carbon Footprint Certification Ceremony and the China Green Lighting Education Demonstration Base Award Ceremony at the Chongqing Light Environment Experience Pavilion. Wu Changjiang stated at the ceremony that with the entry of a large number of LED companies, LED channel warfare in the Chinese lighting industry has been In the future, NVC will invest more than one billion yuan here.

Talking about Huizhou, "Whether in the past, present or future, Huizhou is very important to NVC"

After 15 years of accumulation, NVC has built manufacturing bases, R&D centers or laboratories in more than one country across the country. It has 37 operation centers and more than 5,000 brand marketing online stores in more than 40 countries around the world. The district has established a business organization.

Today, as NVC's "going out" pace continues to accelerate, some people seem to have become accustomed to using NVC as a well-known lighting company headquartered in Chongqing, the hometown of Wu Changjiang. Then, as its hometown of Huizhou, it now plays What kind of role is it?

"NVC Lighting is a company based in China and a global perspective. With the development of the company and the needs of the company, the functions of NVC have been adjusted and optimized. Actually, there is no problem of the headquarters not relocating. We are more Focusing on the overall more rational operation and management of the company." For the topic of NVC, Wu Changjiang denied it. He said that Huizhou, which is one of Nation's six major production bases in China, is past, present and future. All played an extremely important role in the future development of NVC.

He told reporters that the production, R&D, sales, and regional advantages of Huizhou base are powerful drivers for NVC's future development. Especially now, NVC is transforming into LED lighting era. NVC has systematically laid out its base in Huizhou. The entire system occupies an important position in NVC's LED business.

Talk about the future "passion, persistence, responsibility is the driving force of my advancement"

On the afternoon of January 9 this year, in the Chongqing Grand Theater at the intersection of the Yangtze River and the Jialing River, vocal bursts and good shows continued. Nineteenth Anniversary of NVC kicked off here. At 15 o'clock on the same day, accompanied by passionate opening dance "By the Waves," the audience shared the development of NVC and the future development direction of the company. NVC, the founder of NVC Lighting, shared their experiences on the spot. The "power source" ahead.

"A lot of people have asked me, what is the driving force to lead NVC forward, I only have one answer: passion, persistence, responsibility!" Wu Changjiang said that he is a person who is pursuing perfection, he hopes NVC Going on its own line of thought, and hopefully starting this year, NVC can replicate its domestic success overseas.

In fact, NVC Lighting, known for its solidity, has not only created the myth of the development of China's lighting companies, but has also relaxed its independent brand construction in overseas markets. As early as 2006, NVC set up an overseas marketing division to operate an "operation center". + Brand franchise + OEM" model is copied to overseas markets.

After the celebration, when reporters asked about the above issues again, Wu Changjiang stated that doing business is a very difficult way. Since it is chosen, we must love it and enjoy it in the process. All this depends on passion.

"NVC Lighting proposed the corporate goal of creating a world brand and contending for the industry at the very beginning of its establishment. From an outsider's point of view, this is a ridiculous speech." Wu Changjiang said that whatever you do, it will inevitably encounter many difficulties. Not only must there be a sustained passion, but more importantly, no matter how bumpy the process is, we must stick to it.

In the future, NVC Lighting's goal is to become a company that is respected by the world. Wu Changjiang believes that for how to win "respect," rely on the word "responsibility", not only for companies, but also for entrepreneurs. Be responsible and responsible.



He said that responsible entrepreneurs can make responsible enterprises. In the past 15 years, NVC and employees, suppliers, and customers have grown together. In this large family, everyone has a responsibility. This responsibility is The fundamental impetus for everyone to move forward.


Here you can find the related products in GU10 MR16 Led Down Light fixture, we are professional manufacturer of Led spot light Gu10 Fixtures. We focused on international export product development, production and sales. We have improved quality control processes of LED Down Light to ensure each export qualified product.

If you want to know more about the products in Gu10 led down light, please click the product details to view parameters, models, pictures, prices and other information about the led down light. Whatever you are a group or individual, we will do our best to provide you with accurate and comprehensive message about LED Down Light!

GU10/MR16 LED Track Light Fixture
GU10/MR16 LED Track Light Fixture
Guangdong Decosun Lighting Technology Co.,Ltd , https://www.decosun-lighting.com