Philips Lumileds today announced an industry-leading concept that will reduce the concerns of light source manufacturers and lighting designers on white light consistency and uniformity, while greatly simplifying the design process for LED solutions. According to Philips Lumileds' "Freedom From Binning" concept, the white LUXEON emitter will emit light that is very uniform and does not require color grade sorting. The initial introduction of the new LEDs has a CCT (correlated color temperature) of 2700K and 3000K, followed by other models. These LUXEON LEDs have been tested and binned under actual operating conditions, so they can clearly understand their color, light output and efficacy. Performance data. Lumileds will continue to introduce new products this year and in the future, thus actively promoting the concept of "breaking the barriers".
Michael Holt, CEO of Philips Lumileds, said: "I can arrange 1000 new LUXEON LEDs in a straight line. You will find that the consistency and color quality of each LED is the same as or better than many of the bulbs used today. The lighting industry has been pursuing the quality of light and the simplicity of design, and hopes to produce more efficient light sources at reasonable cost, thus creating a more outstanding solution than traditional electric lamps. Philips Lumileds's 'breaking off barriers' 'The concept combines our unique TFFC and Lumiramic fluorescence technology with a new production capacity that enables us to achieve 'hot' testing and color binning, drawing a new blueprint for the LED manufacturing industry, bringing us closer The distance from the lighting industry."
With these advantages, the lighting industry will be able to look at LED performance parameters in a new way. Although the specifications of the LED at 25 ° C are usually described in the manual, it is well known that the actual operating temperature of the LED is close to 85 ° C (sometimes even higher), and the listed performance data is essentially exaggerated. . The LUXEON product, which is endowed with the "Breakthrough Splitting Concept", is tested at 85°C and is therefore able to understand the actual color point and performance data. Holt said: "For the sake of accuracy and confidence, we have abandoned the selling points of higher lumens and power data. Of course we can also calculate performance under lower temperature conditions, but this deviates from the focus and may also cause misunderstanding." Most LED manufacturers' specifications contain the information necessary to understand performance at high temperatures, and the lighting industry can make actual comparisons between these products.
Philips Lumileds will release its first "Breaking Off the Fence" concept at Strategies in Light this week. It is only necessary to specify CCT when performing color sorting, centering on the black body curve under high temperature (actual) conditions. With the continuous introduction of new LUXEON products for the lighting industry, Philips Lumileds will gradually expand its "breaking off barriers" program.

MOSO dimmable LED Driver is designed for various types of exterior or industrial LED lighting, including LED roadway lighting, LED street lighting, LED flood lighting, LED highbay lighting, LED high mast lighting, LED architecture lighting, etc. The driver is compliant to all 0~10V and PWM dimming controllers, dimming systems, and smart control systems.
All dimmable LED Drivers comes with compact size and IP67 protection. So the same driver can be used for independent or built-in a waterproof power supply chamber. There is no limitation of the IP rating of the luminaire housing.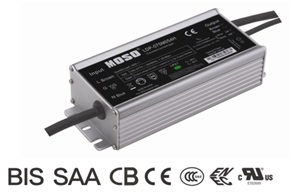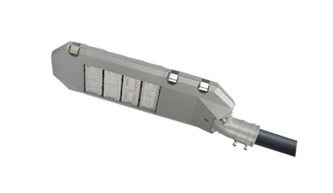 The ProgrDimmable LED Driver operates in constant current model. There are two types dimmable LED drivers available in MOSO: 1) Programmable Dimmable LED Driver, or constant current dimmable LED driver.
A programmable dimmable LED driver can be monitored by an infrared-based programming device, to deliver different output current and voltage values to LED modules. With one driver, you can use it for different light fixture designs. The fully programmed drivers offer all dimming options (0-10V/PWM/Timing
control/DALI) and a wide range of output current in a single driver, which
deliver maximum flexibility with customized operating settings and intelligent
control options for lighting manufacturers. The Programmable dimmable LED drivers obtained many global safety certifications, including UL, CE, TUV, ENEC, CB, SAA, BIS, KC, etc, they are compatible with the safety regulations in different countries.
A constant current dimmable LED driver will only deliver fixed output current, you are not able to change the Iout like a programmable driver. The driver is competible with 0-10V / PWM / DALI dimming prootcols.
The compact metal case and high efficiency enables the power supply to operating with high reliability, and extending product lifetime to at least 50,000 hours. Overall protection is provided against lightening surge, output over voltage, short circuit, and over temperature, to ensure low failure rate.
MOSO grants the product with 5 years global warranty. Customer can refer to Warranty policy, find the closest MOSO distributors or sales representatives, to get a local replacement in case of any failure.
Dimmable LED Driver
Dimmable LED Driver,Dimmable LED Lighting Driver,Dimmable Slim LED Driver,Dimmable Tunnel Light LED Driver
Moso Electronics , http://www.mosoleddriver.com