On December 18th, the LED packaging technology seminar sponsored by Gaogong LED and Fujian Wanbang Optoelectronics Technology Co., Ltd. was successfully held in Shenzhen Qingqing World Multi-function Hall. From the industry, LED senior engineers, authoritative experts and packaging companies represented 100 The rest of the people gathered to discuss the frontier technology, development status and future development trend of LED packaging.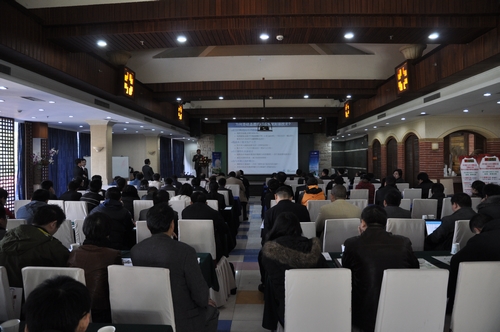 LED Packaging Technology Seminar
He Wenming, Chairman of Wanbang Optoelectronics, Dr. Lin Zhirong, Group Manager of Materials and Packaging Technology, Hong Kong ASTRI, Dr. Zhong Qun, General Manager of Zhongjing Kechuang, Professor Wen Shangsheng of South China Institute of Technology, Dr. Liu Xiao, General Manager of Intermec Optoelectronics, Rare Earth Research The new material technology manager in the summer, Hangzhou Zhongwei photoelectric technology director Zhou Ming, Ruifeng Optoelectronics FAE Wang Fei delivered a wonderful speech.
He Wenming LED modular packaging technology and cost control
Chairman He introduced that the purpose of packaging is to apply. Now everyone talks about packaging. The first thing that comes to mind is 3528, 5050, straw hat, and the mind is trapped by the existing model. But the LED form is different, as long as you dare to think, everything is possible. He focused on the self-developed MCOB packaging technology and cost control. MCOB is a multi-cup structure, integrated package, large space, many light-emitting surfaces, large heat dissipation surface, can improve luminous efficiency by 20-40%, solve heat dissipation problems (heat can be used by spinning parts), reduce cost (can reduce overall cost by 30) -40%). Many people think that high power is the mainstream of the future, but He Dong does not think so. Small power has a better place. A large power cooling area is limited, but many small powers give a larger area.
Using MCOB technology, the overall lighting efficiency can be greater than 100LM/W, and the cost can be controlled at 8Â¥/100LM.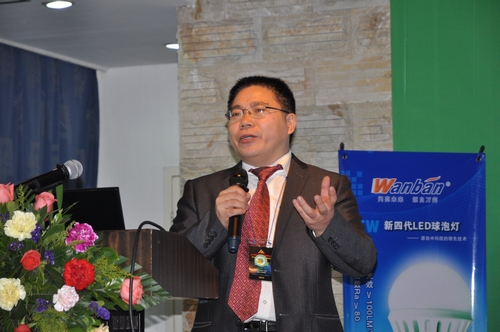 Lin Zhirong Silicon Wafer Level LED System Packaging Technology
Silicon wafer level LED system packaging technology provides a light, short, and highly integrated LED module package solution. Application direction: mobile phone flash, LCD backlight system, general lighting. Cost-effective solution: wafer size amplification, under the same process conditions, can reduce the cost per unit of substrate; integration of embedded passive components can reduce the relative packaging cost; embedded heat dissipation structure can improve the thermal conductivity of existing substrates.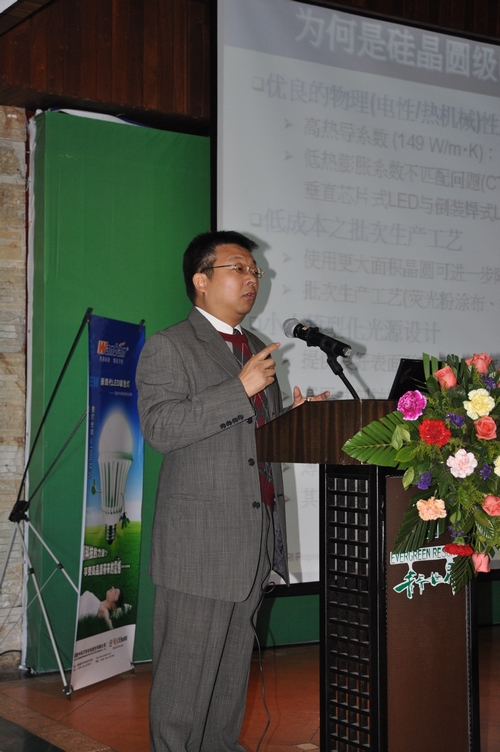 Test and Analysis of Zhongqun LED Light Color Electric Heating Parameters
Dr. Zhong introduced the important parameters of LED: light, color, electricity, heat, and detailed analysis. Light efficiency is more important than luminous flux, light effect is affected by working current, white LED is affected by color temperature and color rendering index, and light effect is affected by junction temperature. The junction temperature affects the life, and how to use the LED under the premise of ensuring the life; the junction temperature affects all parameters of electricity, light and color; the junction temperature is determined by the LED thermal resistance and heat dissipation management; the working current is related to the LED junction temperature. LED long life - keep the luminous flux, color does not drift. He analyzed the parameters of Lumileds Rebel, CREE XP-E LED, OSRAM Golden Dragon LED, and Nichia LED.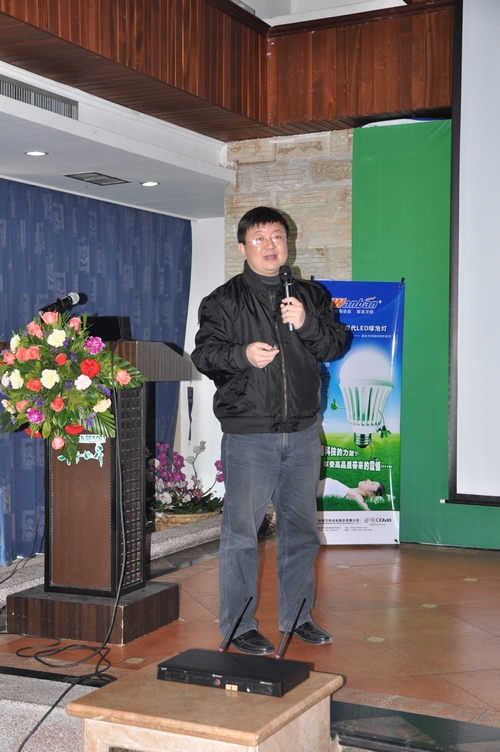 Finally, he pointed out that to apply LEDs, we need to understand: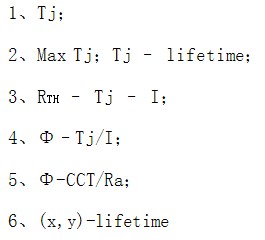 Wen Shangsheng LED patent search, analysis and application technology
Professor Wen introduced the LED patent search, analysis technology and LED patent application technology in detail, and predicted the characteristics and trends of the global LED patent pattern in the future: Japan Nichia will continue to be the leader of LED patent technology transfer, authorization and litigation; The licensing of patents will continue to increase; the mutual authorization between powerful LED manufacturers will further increase; the possibility of domestic LED companies facing international patent disputes will increase; the gradual expiration of LED patents will inevitably lead to changes in the pattern.
In response to China's LED patent strategy, Professor Wen put forward his own suggestions: focus on the development of China's dominant technology fields; cultivate China's LED enterprises at different levels; focus on the development of middle and lower-end industries such as packaging and application technology; Domestic and international development routes; introduction strategies for some patented technologies that are not circumvented or replaced.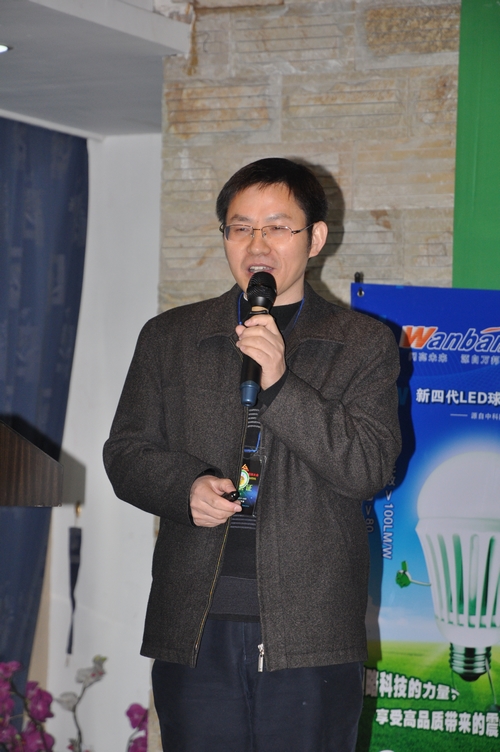 Liu Xiao phosphor and high quality light source
Dr. Liu boldly predicted that the penetration rate of LED lighting market in 2015 will reach 50%, and the market size will reach 300 US dollars. He focuses on phosphors and high-quality LED light sources: the components of high-quality LED light sources include light efficiency, CRI, reliability and consistency, etc. He introduced several different phosphors, including YAG, TAG, silicates. , nitride, aluminate, on the application of phosphors in the quality LED light source package, he pointed out that the chip controls the brightness of the LED, the brightness and color of the phosphor control light; the warm white high-efficiency LED technology in the phosphor plus red chip He pointed out that a warm white LED of 150lm/W became possible, and 400lm/$ became a reality.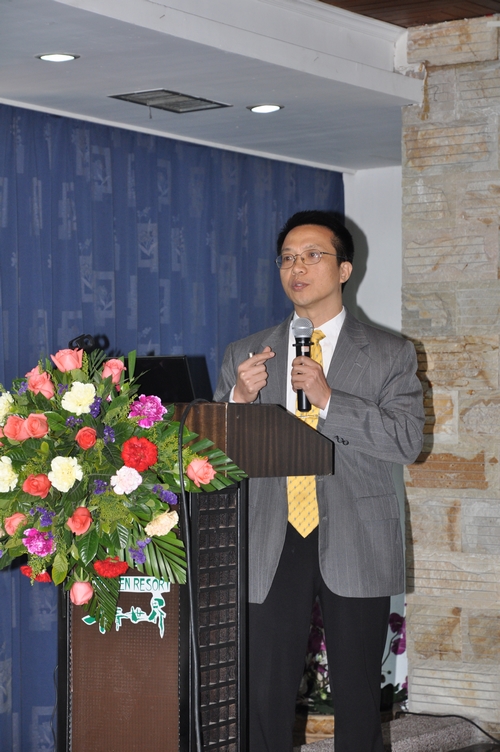 Application of Summer Phosphor in White LED Package
Xia Manager introduced the key indicators of phosphors in LED packaging, including basic concepts and knowledge of excitation spectrum, color coordinates, and external quantum efficiency. The three mainstream commercial phosphors of aluminate, silicate and nitride were compared. Excellent and shortcomings. The relationship between LED phosphor and packaging process is outlined, including how to select phosphor, effective coating, increase light extraction efficiency, improve color rendering index, and reliability. The test results of the influence of different powder-powder concentration and different particle size on the white light LED parameters are given. The variation law of luminosity and chromaticity between white LEDs was realized by using one or more kinds of phosphors, and the variation of positive white light, warm white light and color rendering index was simulated by using the lever rule in the chromaticity diagram. The patents of the three mainstream commercial phosphors of aluminate, silicate and nitride are discussed. Among them, rare earth has broken the monopoly of foreign patents in the yellow aluminate phosphor.
At present, among the domestic manufacturers in the field of LED packaging materials, phosphors are one of the few that have international patent protection, and can provide materials with complete specifications and excellent product quality. It can be said that they can fully meet the expectations of packaging manufacturers. Work together to achieve advances in packaging technology.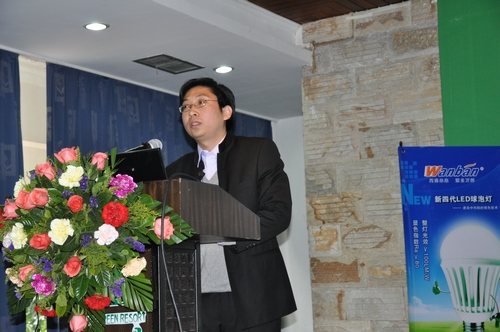 Zhou Ming LED automatic test sorting equipment and online test standards
Automated testing and sorting equipment in LED chip preparation and packaging is becoming more and more important. A large number of key equipment in production still rely on foreign products, and the localization of such equipment is of great significance. Key issues of LED automatic testing and sorting equipment: optical mechatronic system design, LED light color high-speed high-precision detection system research, machine vision technology research, equipment reliability research, equipment cost control.
LED online test standardization status: LED industry online test standards are not perfect, product requirements between LED chips, LED packages and LED applications are not clear, standard transmission is difficult, and the development of online test standards is particularly important. Finally, he made suggestions: LED industrialization trend is obvious, LED industry chain has a certain leading enterprise; the national industry unit represented by the National Industry Alliance and the Ministry of Industry and Information Technology Standardization Group attaches great importance to LED industry standardization, and is organized by it. Relevant key enterprises must be able to complete the formulation and release of standards; funds can be self-raised by the company and contribute to the industry.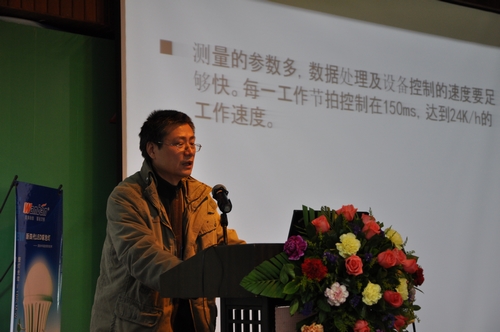 Wang Fei LED backlight and LED lighting device development trend
LEDs are used in TV backlights: LED backlighting advantages include low power consumption, thinness, high contrast color saturation, and backlight cost. In terms of the scale of LED TV, he predicted that the demand for LED TV will reach 23 million units in 2011, and the penetration rate will reach 80%. The output value of TV LED package will reach NTD 68.4 billion, and the LED die demand for TV will be 185. Billion tablets. The development trend of LED TV is that the number of LEDs is reduced, and the corresponding single-use power is increased; higher requirements are imposed on LED devices and system heat dissipation; light guiding efficiency of light guide plates is improved; LED light-efficiency improvement makes TV backlight costs rapidly reduce LED's high power and modularization trend; LED TV price war will break out in 2011~2012.
LED application in lighting: The bottleneck of LED packaging in lighting includes the improvement of light efficiency, the solution of heat dissipation, the way of phosphor distribution, the development of high-reliability materials, single-chip high-power or multi-chip integration, and cost. He introduced several solutions, including photonic crystal technology, eutectic packaging, and flip chip technology. The trend of LED lighting is the integrated design of the light source.
Finally, he concluded that the field of lighting and backlighting is the twin-spindle of LED growth, and LED TV directly pushes the earth into the era of LED lighting.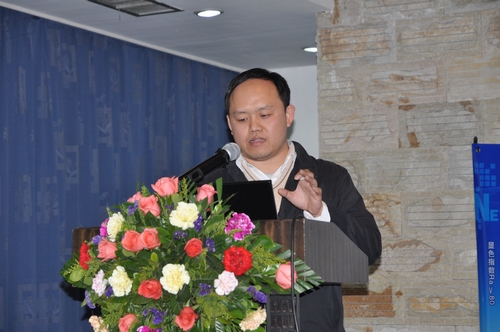 Yidashun offer a full brand replacement Benq Power Adapter for laptop with best service at factory competitive prices.
All our Benq Laptop Charger are Brand New Replacement Product, works as Genuine parts, 100% OEM Compatible!! Our Adapter is with smart IC to protect your laptop with over current protection, over load protection, short circuit protection and over heat protection.
If your original Benq laptop charger is not work anymore, please tell us your laptop model, we will help select the correct OEM replacement models for you. We have always been doing our best to provide the best service and reliable products for every customer. We guarantee the replacement benq notebook adapter for sale with a full one-year warranty from the date of purchase.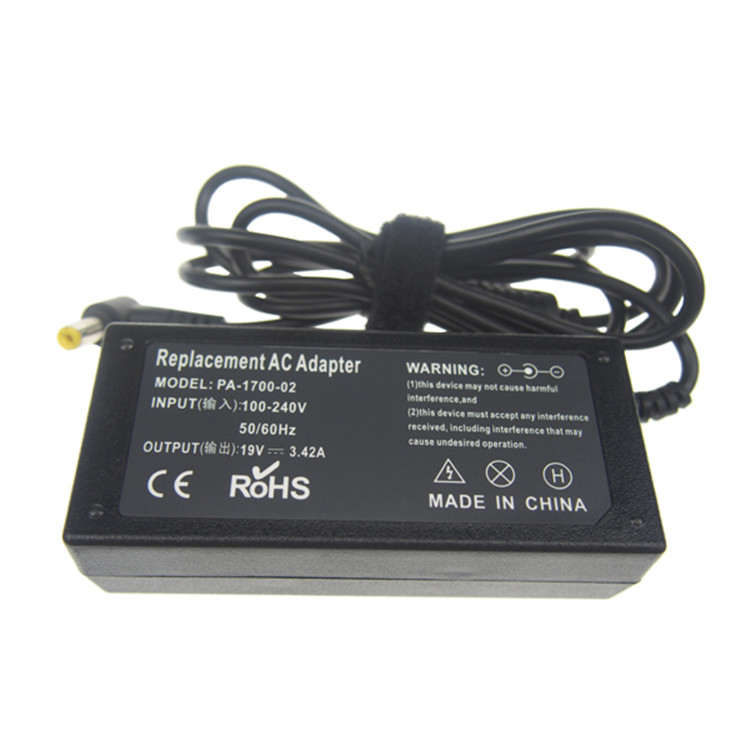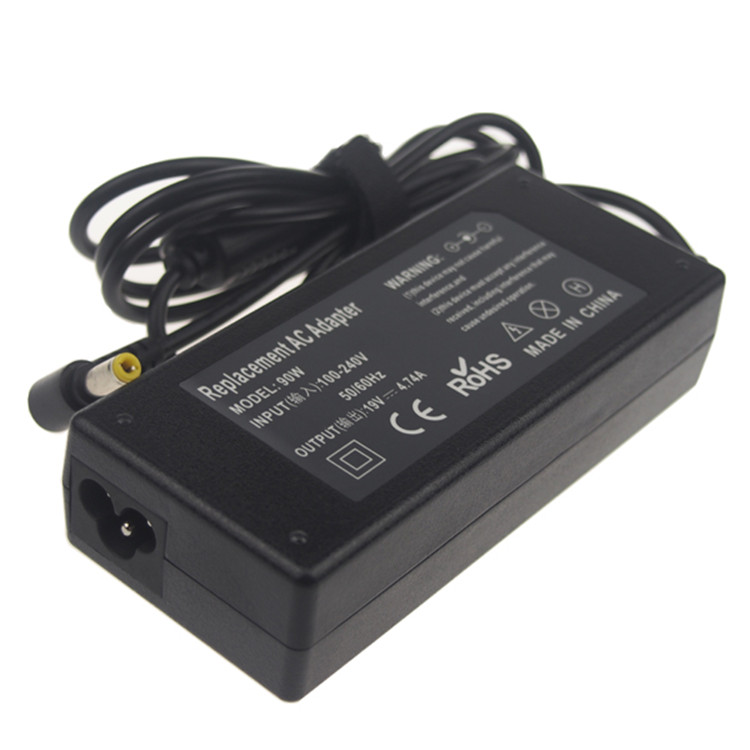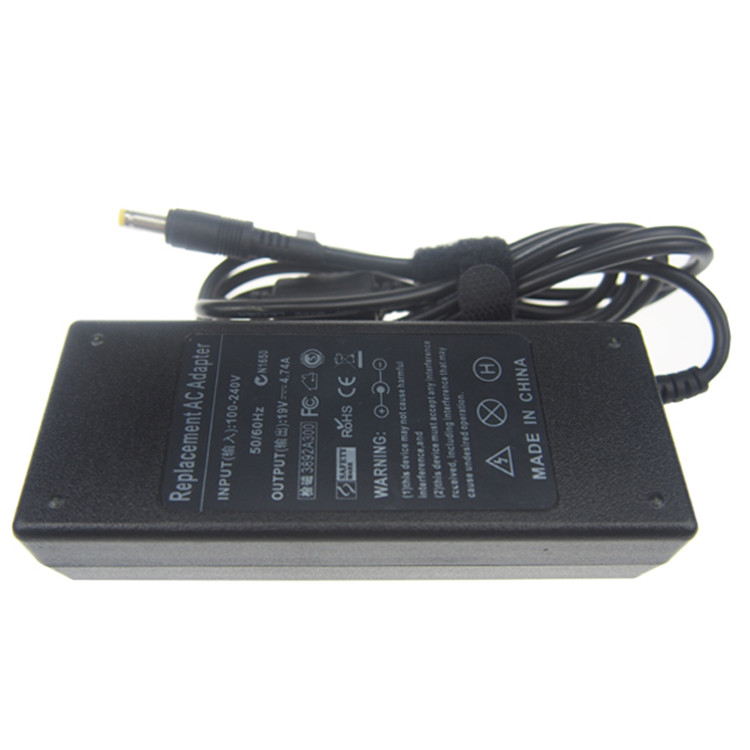 Benq Laptop Charger,Benq Power Adapter,Benq Q9u3 Power Adapter,65W Laptop Battery Charger
Shenzhen Yidashun Technology Co., Ltd. , http://www.ydsadapter.com