The LED sapphire substrate project invested and built by Inner Mongolia Jingjing Optoelectronics Technology Co., Ltd. covers an area of ​​more than 150 mu. Construction started on April 28 this year and will be completed in October.

It can be seen from the construction site that the main steel structure of the No. 1 and No. 2 workshops has been completed, the main equipment has been installed in the factory, and the equipment installation and commissioning work before production is underway. After the completion of the project, according to the calculation of 160 sets of crystal growth equipment, the annual sales income will reach 384 million yuan, and the total profit will be about 80 million yuan.

"The main resources required for the project are aluminum and electricity. The completion and commissioning of the project will become a successful example of cooperation between high-tech enterprises and Baotou Power and Aluminum." The deputy director of the Qingshan District Development and Reform Bureau of Baotou City told reporters. .

A high-brightness light-emitting diode (LED) sapphire substrate project with a total investment of 5 billion yuan, mainly to build a high-brightness LED sapphire crystal rod production line with an annual output of 9.6 million mm, including a 2-inch sapphire crystal rod of 1.6 million mm and a 4-inch sapphire crystal rod of 1.2 million. The millimeter, 6-inch sapphire crystal rod is 355,500 mm.

According to reports, the production of large-size ingots such as 4 inches and 6 inches is the highlight of the project, and it is also difficult. Inner Mongolia Jingjing Optoelectronics Technology Co., Ltd. adopts the world's latest technology and equipment, mainly based on 4 inch and 6 inch product technology, takes high quality, large size route, has mature technology of large-scale production, and walks on sapphire substrate materials at home and abroad. The forefront of production. At the same time, the project adopts advanced and reliable pollutant control measures, all pollutants can reach the standard discharge, the engineering wastewater is reused, and the impact on the surrounding water environment is small. The solid waste can be comprehensively utilized, fully in line with clean production and The requirements of the circular economy.

Led Panel Light features with ultra-thin shell, simple and flexible design, top aluminum material, high quality LED SMD and constant current driver. It has different specifications to be choosed by customer. The light is soft, no flashing, no noise, no radiation, energy saving, environmental and eye protecting.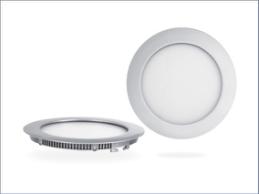 Led Panel Light
Led Panel Light,Ultra Slim Panel Light,3D Led Night Light,Led Pendant Lights
Zhongshan Laidi Lighting Co.,LTD , http://www.idealightgroup.com