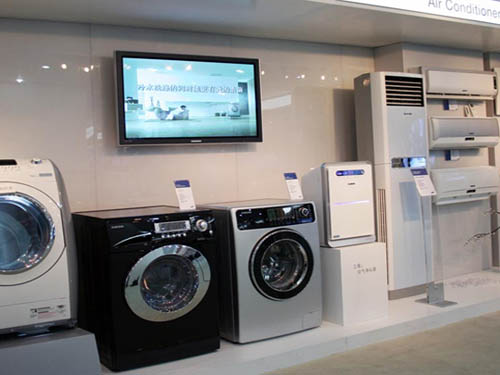 It is understood that since the fourth quarter of 2011, the home appliances industry for the first time ushered in signs of a pick-up in demand. As of October 29, of the 43 home appliance companies that have disclosed the three quarterly reports, 21 have increased their performance, accounting for nearly 50% of the total. However, inventory indigestion has still become a big stone hanging in the heart of home appliance companies.
According to statistics, 43 A-share home appliance companies with comparable data had a total inventory of 43.734 billion yuan in the third quarter, while the mid-year report showed an inventory of 41.512 billion yuan. Despite the increase in sales volume in the third quarter, the inventories have risen rather than decreased, indicating that the effect of the home appliance industry's tightening of inventory is not obvious.
With the downturn in the home appliance industry in the first half of the year, destocking has been a top priority for many home appliance companies. According to industry insiders, on the one hand, a large amount of inventory has tightened the capital chain, and companies have to pay high warehousing expenses for this purpose. On the other hand, the risk of aging home appliances is also increasing the after-sales costs.
The narrowing down of the real estate industry and the subsidy for home appliance energy saving are considered to be important factors for the home appliance warming in the third quarter, which also speeds up the pace of emptying inventory appliances. "The 10 million sets of affordable housing built at the end of 2011 will be delivered gradually around the end of this year, which will make up for the new demand for home appliances," said Hong Shibin, an appliance observer.
The data of Ovid Consulting and Monitoring Market also shows that the sales value of color TVs before and after the implementation of the New Energy Effort has increased significantly. May sales were -19% from the previous month. After the implementation of the subsidy policy in June, the decline began to narrow to -11%, and sales in July began to rebound to 12%.
However, many people in the industry are still worried about the high level of inventory. "In the fourth quarter, there will be some acceleration in destocking, but it will be very difficult to absorb all this amount of inventory in the year this year," said Ereli analysts.
Coaxial Power Cable,Coaxial CCTV Cable,Fireproof Coaxial Cable,Siamese Cable
Huayuan Gaoke Cable Co.,Ltd. , https://www.bjhygkcable.com