At the I/O conference that opened at 1 am today, Google announced that Android Auto will benefit more people this year. And how to achieve it? The answer is: you don't need a specific car or third-party software to support it, just use it on your phone.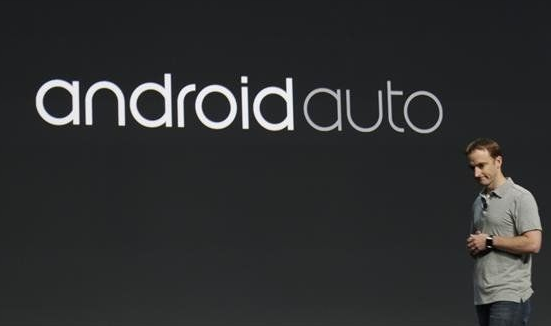 Android Auto may sound cool, but many people don't have the right car to experience it. Now, Google has given an exciting solution: the Android Auto mobile app that will be updated later this year will provide a complete Android Auto experience, without the need for the car to bring Android Auto adapter or third-party car accessories and other support, mobile phones The screen replaces the central control board to provide all Android Auto features. Including navigation, calling, playing music, voice control, and more.
This feature is now very useful because many smartphones are now big screens. Like the Android Auto on the central version, the Android Auto interface of the phone is relatively simple and based on voice control, which minimizes the driver's distraction.
Of course, you may want to listen to the music in your phone with the sound of the car, and Android Auto now solves this problem perfectly. You can output audio through the car audio system via Bluetooth or a 3.5mm audio jack.
In addition, Android Auto car software also offers some new features. For example, if you just say "OK Google", you can wake up the system and wait for various voice commands without having to press the button.
Google officially also integrates the Waze service, giving users who don't want to use Google Maps another option. Finally, on Wi-Fi-enabled models, Android Auto can also directly interface the operator interface to the phone screen inside the car. In this way, all passengers can operate when necessary.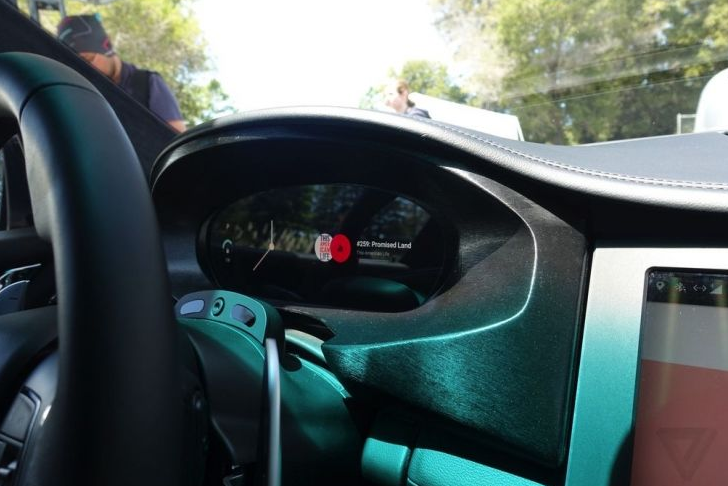 Google is also presenting the latest research on Android Auto on a Maserati Ghibli, giving you a glimpse into the future of Android cars. The demo car is not a production car -- not even involved in Maserati or its parent company, Fiat Chrysler, but Google is trying to showcase the various roles that Android can play in cars, including navigating to heating. Refrigerate to the speedometer.
The ultimate goal is to develop the car as a smart phone, and let the traditional car manufacturers become OEMs through open source and other means. Google and Qualcomm have modified the Maserati Ghibli to install a vertically placed 15-inch 4K touch screen and a 720P digital instrument panel on the center console.
The touch screen interface is not the same as the previous Android Auto, it is split up and down. The lower end of the interface displays real-time open activities, such as Google Music, navigation, etc. The top-end interface shows the most recent activity. So you can listen to music while viewing the map.
In addition, you can operate the air conditioner, heating, heated seats directly on the Andrroid interface, and even adjust the windows and door locks.
However, even though Android Auto is so powerful, it does not involve deeper operations such as braking or safety devices. Therefore, although Android is good, there is room for improvement.
Patrick Brady, director of project engineering for Android Auto, said: "From a historical perspective, Android is not based on embedded entertainment platforms. Its original intention was to build for mobile phones." However, this situation has changed, Google has become a traditional car. Upgrading to a connected car provides a very important platform.
how about it? Dear car lovers, are you just as stupid as Xiaobian?
KNLE1-63 TWO FUNCTION : MCB AND RCCB FUNCTIONS
leakage breaker is suitable for the leakage protection of the line of AC 50/60Hz, rated voltage single phase 240V, rated current up to 63A. When there is human electricity shock or if the leakage current of the line exceeds the prescribed value, it will automatically cut off the power within 0.1s to protect human safety and prevent the accident due to the current leakage.
leakage breaker can protect against overload and short-circuit. It can be used to protect the line from being overloaded and short-circuited as wellas infrequent changeover of the line in normal situation. It complies with standard of IEC/EN61009-1 and GB16917.1.
KNLE1-63 Residual Current Circuit Breaker With Over Load Protection
KNLE1-63 Residual Current Circuit Breaker,Residual Current Circuit Breaker with Over Load Protection 1p,Residual Current Circuit Breaker with Over Load Protection 2p
Wenzhou Korlen Electric Appliances Co., Ltd. , https://www.korlenelectric.com