Electronic enthusiasts eight o'clock: 2016 is an important year in the evolution of driverless cars, and major Internet companies are very active in this field. In 2017, traditional car manufacturers will also have big moves in driverless technology.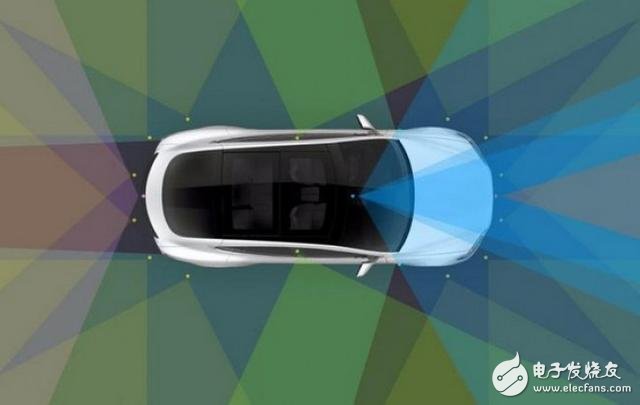 Tesla driverless cars travel from Los Angeles to New York. Last October, Tesla began a new hardware system that would allow cars to be completely unmanned. Whether a complete driverlessness can become a reality depends on the regulatory environment. Tesla CEO Elon Musk said the hardware system supports full autopilot.
To demonstrate this technology, a completely unmanned Tesla car will travel from Los Angeles to New York at the end of 2017.
Baidu will test autonomous vehicles on public roads. Baidu will cooperate with BAIC to test three-level self-driving cars on public roads. Three-level automatic driving means that the car can perform various tasks, but it still needs someone to monitor.
In November last year, Baidu asked the company's engineers to test their driverless cars, but the test lasted only one week and the route was only three kilometers. Baidu plans to launch a driverless car for the public shuttle service in 2018 and mass production of driverless cars in 2021.
Alphabet's driverless car company Waymo will team up with Fiat-Chrysler to launch an unmanned taxi team. Google's driverless car R&D department became independent in December and became a new company. Waymo CEO John Krafcik said at the company's opening ceremony that the move will show that Waymo will soon push unmanned technology to the public.
Waymo currently tests a total of 60 driverless cars in Mountain View, Calif., Phoenix, Arizona, Austin, Texas, and Kirkland, Washington. In 2017, Waymo plans to convert 100 Chrysler vans into driverless cars, all on the road.
According to reports, Waymo will use the opportunity to cooperate with Fiat-Chrysler to launch an unmanned taxi team. However, the news has not been confirmed. Google is also working with Honda to develop driverless car technology.
BMW will accelerate the development of driverless cars, pointing to Uber. BMW plans to test driverless cars in Munich this year to accelerate the pace of entering the field of driverless taxis. BMW has now launched the ReachNow car sharing service. Tony Douglas, head of BMW's car service strategy, once said: "The taxi service will be autonomous driving with a few fingers. Once you no longer need a driver, you have a license to print money. "
GM plans to test driverless cars in snow conditions. General Motors will test driverless cars in Detroit in 2017. The company has tested more than 40 driverless cars in San Francisco and Arizona. Michigan, where GM's headquarters are located, has recently become the first state to legislate to test, use and sell driverless cars.
GM president Marry Bara has been emphasizing the importance of testing under difficult road conditions. GM has a big advantage in this area, and other manufacturers are behind the GM.
Ford will begin testing driverless cars. Ford currently has 30 driverless cars and plans to increase to 100 this year. Ford hopes to let its self-driving taxis get on the road before 2021. These taxis do not have a steering wheel and no brakes or accelerator pedals.
Volvo will launch 100 unmanned vehicles in China and Sweden. These cars will be tested on public roads in both countries, when residents of both countries have the opportunity to ride and experience full autopilot. Volvo is working hard to achieve a "zero death" accident for its cars by 2020. The 2017 trial is an important step towards this goal.

Disclaimer: The electronic reprinted works of E-Commerce Network are as far as possible to indicate the source, and all rights of the owner of the work are not transferred due to the reprint of this site. If the author does not agree to reprint, please inform the site to delete or correct it. Reprinted works may be subject to change in title or content.
As we know, Lithium Battery has many advantages.
Self-discharge is small, under 2% per month (recoverable). No memory effect. The operating temperature range is -20℃ ~ 60℃. Excellent cycle performance, fast charging and discharging, charging efficiency up to 100%, and large output power. Long service life. It does not contain poisonous and harmful substances and is called green battery.
Rechargeable Lithium Battery, Rechargeable Li Battery, Rechargeable Lithium Polymer Battery,Rechargeable Lithium-ion Battery, Renewable Li-ion Battery, Li Battery Backup
Shenzhen Enershare Technology Co.,Ltd , https://www.enersharepower.com